Whitehaven

High School




Class Of 1969
Welcome to the Whitehaven High Class Of 1969 web site. Log in at the box to the right. Only Whitehaven Class of 1969 members can access this site. This is to protect your privacy. After you log on we will send you an email with your log on info. You will then be able to get onto the site. We have classmate in 30 states and 3 countries. Use the box at the right to see who lives near you.
This website belongs to our class.
Website info:
Click on Classmate profiles. If you see someone there that you were friends with, click on their name and drop them a note. If you have an old friend that you want to get in touch with who hasn't logged on yet, drop us a note. We may be able to help you.
Your graduation pictures (from the yearbook) have been uploaded. Go to the "Classmates Profiles" pages and click on "Show Yearbook Photo". For our classmates that weren't in the yearbook for one reason or another, email a picture from back then and I will add it to that part of the website. If you need to send it by regular mail, send me a note and I'll email you my address. bdohert1@tampabay.rr.com . If you have a better graduation picture you can also send that to us and we'll swap them out.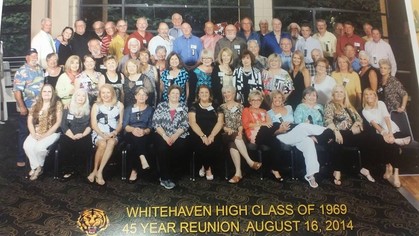 Getting older as an adult is understandably sad in a number of ways including being forced to witness things start to slow down and not work as well with your body and mind as they once did when you were young. However, the beautiful vision created in this song is that you will always have some one in your life very special to be there with you - experiencing life and aging ...along with you. We all age (EVERYONE) and will get old if we are lucky enough to be alive. In actuality, the lyrics describe a beautiful dream like scenario for anyone and all. I hope you found or will find that right someone who wants you to "fill in a form." A magical and wonderful song. McCartney ever so slightly speeded up the sound of his voice when mixing this song in the studio to make himself sound younger. It really is a beautiful vision portrayed in the words, first written by Paul when he was still only just a teenager.